FAVOLA APARTMENT
FAVOLA is the epitome of class. Located on the 4th floor of the famous and historical Mavrocordato Palace that dates back to 1905, this luxurious apartment is right in the heart of Odessa's historical centre.
At the crossroads of the famous Grecheskaya and Ekaterininskaya streets, it is in close proximity to the Opera Theatre and Deribassivska Street, the central artery of the city.
PRICE
Per day: 290 USD
Per week: 1500 USD
Per month: 2200 USD
If you stay in our apartment we will be happy to provide you with complimentary transfer. Please send us all the details our driver may need to picking you up.
WEB PAGE:
The Apartment
The 230m2 apartment was designed and built by the famous Italian designer Nunzio Da Vià using wood and Italian marble, alongside furnishings detailed with jewels and Premium electrical appliances: They all contribute to making FAVOLA an exceptional apartment, for a simply unique stay.
The 24 hour concierge service will assist you with your daily needs, like booking a private car, or sourcing tickets to a theatre show. Your stay in FAVOLA will be like a page out of a fairytale.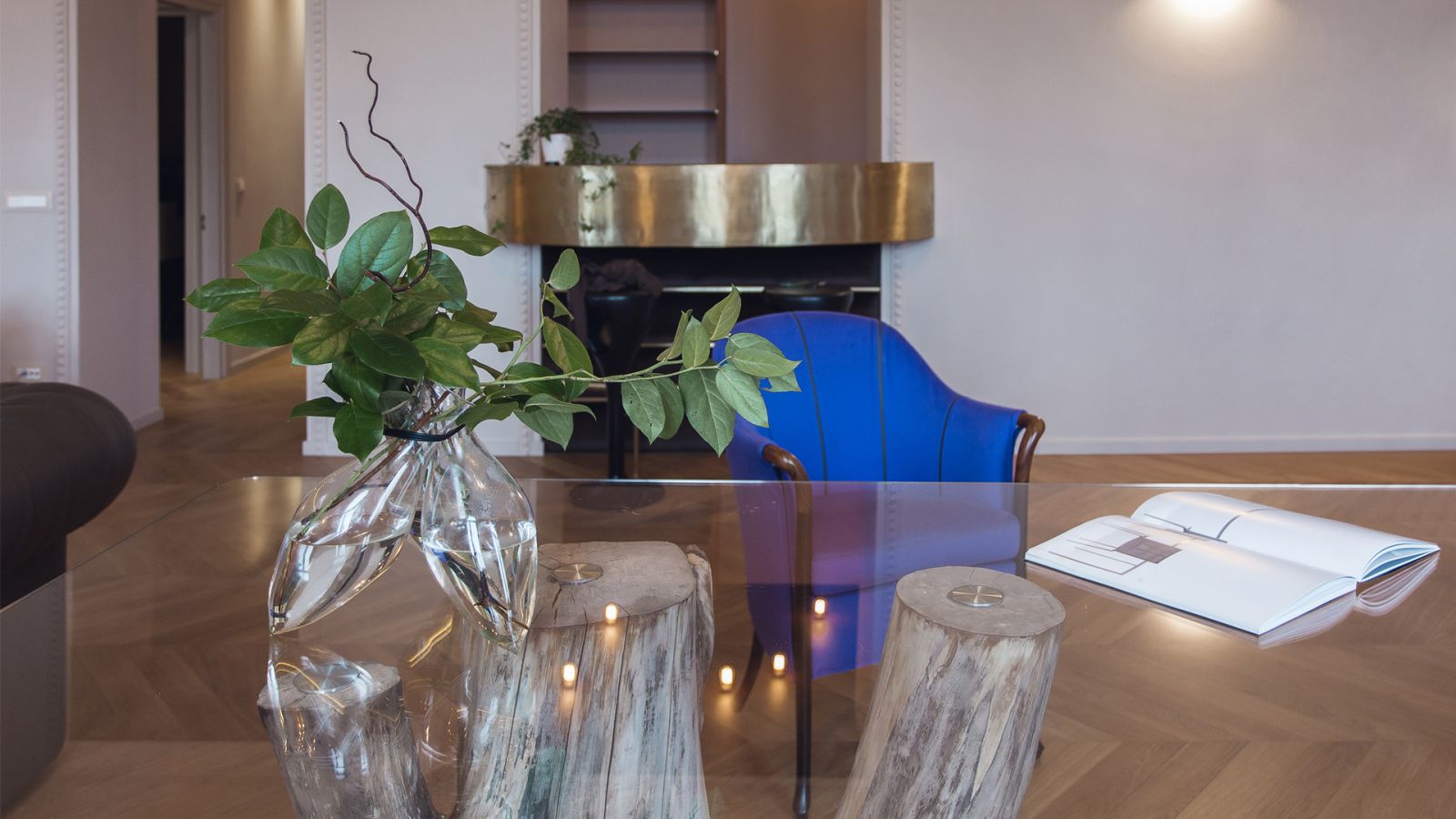 General services
Concierge Service
Securityalarm
Daily room cleaning
Wi-Fi
ROOM SERVICES
3 bedrooms
3 bathrooms
Loggia
Kitchen
Personal elevator
Wood-burning fireplace
Refrigerators
Electric stove
Oven
Teapot
Tableware
Cutlery
2 LCDTV
Hair Dryer
Ironing Board
Towels
Safebox